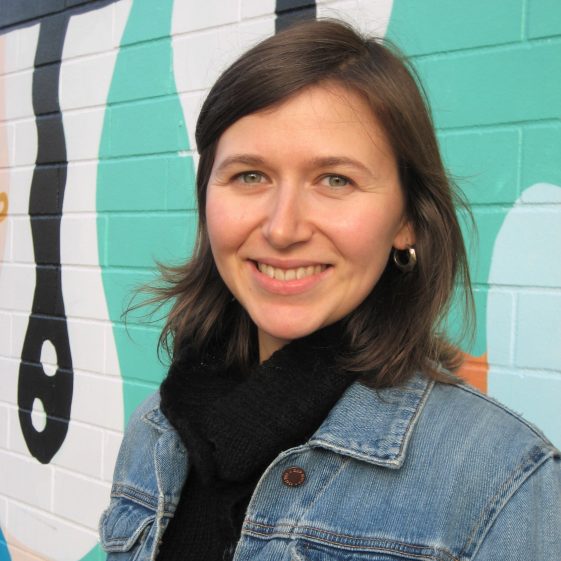 About
| | |
| --- | --- |
| Home Town | Vancouver, BC, Canada |
| Previous Education | BSc Global Resource Systems, University of British Columbia |
Why did you apply for the Master of Land and Water Systems?
My academic and professional goals have always been driven by an underlying desire to contribute to more ecologically and socially sustainable communities, and I have found that working in food systems provides an engaging and broad-reaching avenue for this work. After over a decade of work in the non-profit sector, primarily in the area of local food systems and farmers' markets, I wanted to dive deeper, and continue my education in the area of sustainable food systems. My academic interests include examining regional policy and planning tools that incentivize ecologically sustainable farming practices, including low carbon farming. I was drawn to the MLWS program because of its emphasis on developing practical skills, as well as its focus on interdisciplinary learning. I wanted to have the flexibility to shape my masters experience to fit my particular area of interest and education goals, while having the support and structure of a small academic program.
What are you most excited about learning in the MLWS program?
I am looking forward to learning more about policy development and farming practices that can be used to mitigate the impacts of climate change.
What are some of your favourite hobbies?
I was born and raised in East Vancouver, where I still live. In my spare time I love experimenting in the kitchen, cooking, baking and fermenting. I also enjoy cycling, hiking, harvesting goodies from my backyard and tending to my backyard chickens, which I find endlessly entertaining. I worked for the BC Association of Farmers' Markets for 10 years, so I'm a regular shopper at the Trout Lake Farmers' Market, and love to explore markets across the province.