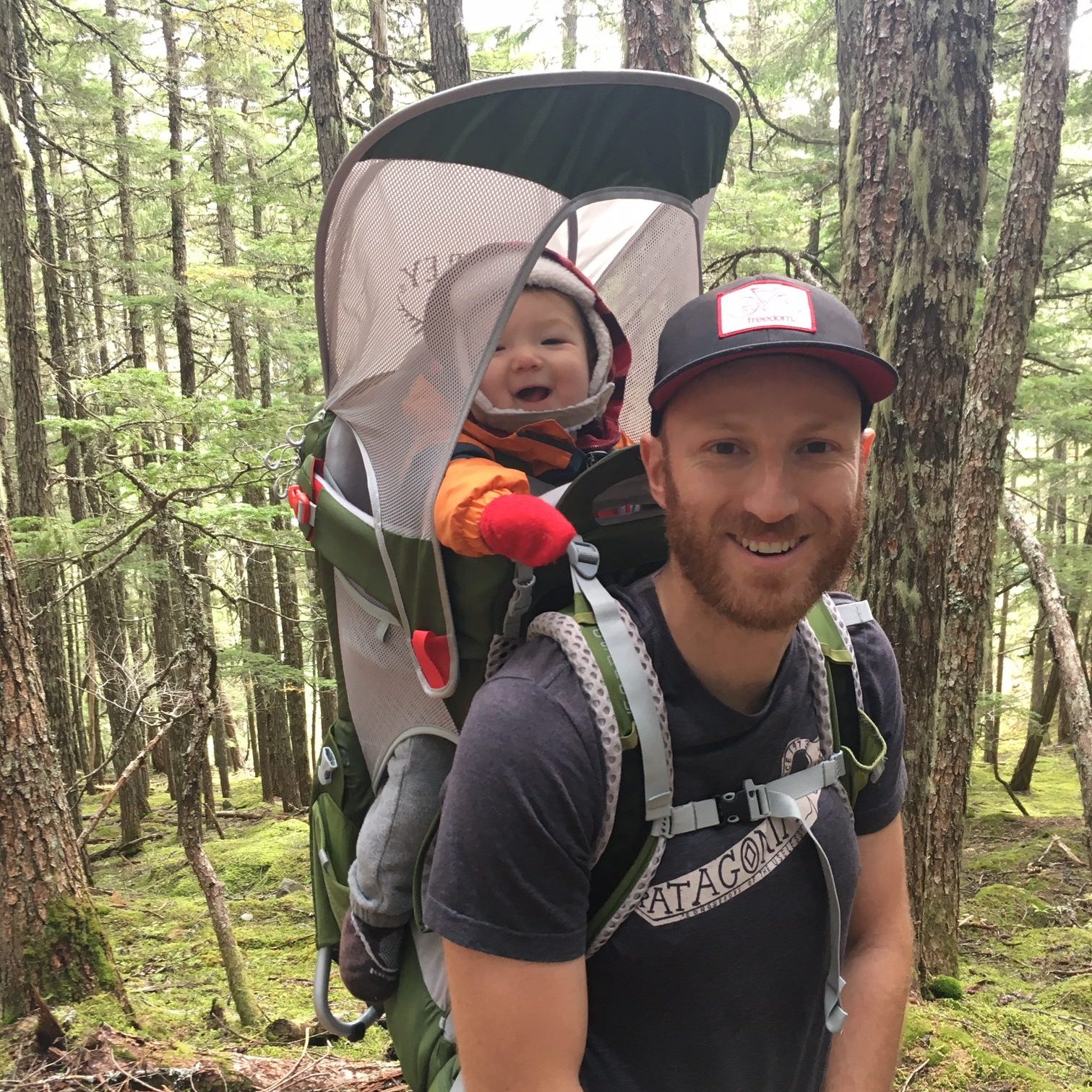 About
| | |
| --- | --- |
| Home Town | Burnaby, Canada |
| Current Location | Chilliwack, Canada |
| Job Title | Recreation Technician |
| Employer | Recreation Sites and Trails BC, Ministry of Forests, Lands, Natural Resource Operations |
| Degree Completed in | 2017 |
What are your main responsibilities or activities in your current position?
Authorizations for recreation on Crown Land, project planning and management for capital and operational projects, engaging with First Nations, other government agencies, and stakeholders on recreation issues, field inspections and reporting, trail and infrastructure construction and maintenance.
What did you enjoy the most about the MLWS program?
A huge benefit was having access to good resources. The faculty was readily available to assist and guide me, and to talk through ideas. Working with a small class group was enjoyable because it gave us plenty of time with each other and the faculty. Everyone came from a different background and brought a different perspective. I enjoyed the focus on developing my professional abilities and my understanding of the professional reliance model that we utilize in the province of BC, as I knew it would have value in the future. I also liked the project at the end. You could really drill down into details on a subject that you were interested in, and if you were stuck you had a lot of people you could ask for guidance.
What motivated you to apply for the Master of Land and Water Systems?
I was motivated to apply to MLWS to refocus and re-evaluate my career direction. I also wanted to reconnect to academics, as it can be difficult to take time out of a busy work schedule to conduct self motivated study. I hoped to make new connections that might enable work opportunities in the future. I thought the project based learning would be a relevant model for possible future consulting work. I also wanted to upgrade my transcript with sufficient courses in order to apply to the BC Institute of Agrologists. I applied last year (2017) and was accepted as an Articling Agrologist. I very much liked being in Vancouver so that was also a big motivation for me.
How did you find out about/obtain your current position?
After spending some time camping in Recreation Sites and utilizing the trails that are managed by the Recreation Sites and Trails Branch all over British Columbia, I became interested in how that management works. I applied to an open entry level position in the branch, posted publicly on the BC Public Service job board. My experience, familiarity with the area, appreciation for recreation and the need for managed recreation, and education, were key in being selected for the position.
What do you like and what do you find challenging about your current position?
I am excited to go to work in the morning! We are the land manager for about 1,000,000 hectares, in which millions of people live (the Chilliwack Natural Resource District). The pressure from the recreating public on the landscape is pretty significant. Every day our small team makes decisions that are, we hope, in the best interest of the public. I also get to spend a fair amount of time outside in beautiful places.
How does this job relate to your MLWS degree?
I think in many ways it relates really well. The importance of professional conduct is important as a public servant. Re-applying myself to soil science (since my undergrad) has made me a keener observer when in the field, for whatever reason I am there. Working on my professional writing, with good critical feedback, has helped as well. With an area the size of our district, with the number of people we manage, you need to be able to change the scale of your thinking from small details, for example , a bridge crossing, to the landscape level, for example, how to manage motorized use in a vast watershed.
---
Project Spotlight Video
Meet Luc Anderson, a recent graduate of the MLWS program, who undertook a Land Capability Assessment for the Cooks Ferry Indian Band (CFIB) located in Spences Bridge, BC, Canada. The goal of the project was to provide useful land use planning information to the band, in order to help them further realize the economic potential of the area, with sustainability as a priority.