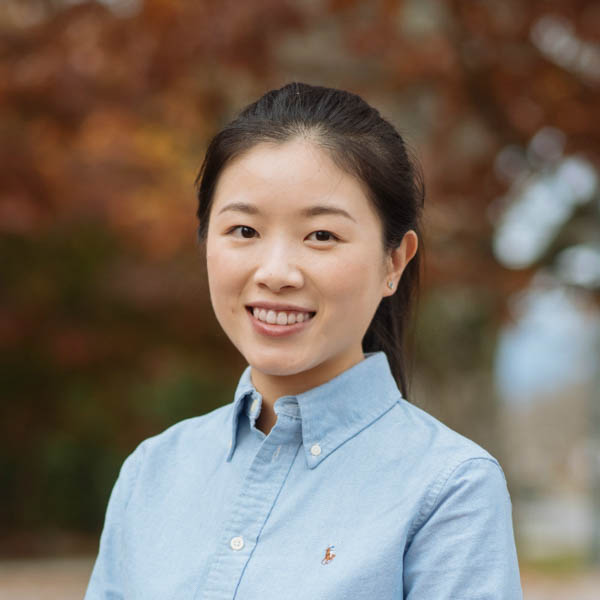 About
| | |
| --- | --- |
| Home Town | China |
| Current Location | Vancouver, Canada |
| Job Title | Research Assistant |
| Employer | Landscape Ecology Lab at the Faculty of Forestry, UBC |
| Degree Completed in | 2016 |
"The MLWS program provided me with skills and knowledge to meet various land and water management challenges that are caused by agricultural expansion, urban development, mineral extraction, and global climate change. The Major Project (SOIL 548) allowed me to explore my interest in land and water issues. I am glad that I chose this professional Master's program, because it offers the essential support to my future career as an environmental professional." – Jenny (Jie Ying) Huang  
Jenny came to the MLWS program after graduating with a BSc in Natural Resources Conservation from the Faculty of Forestry at UBC. In addition to the core MLWS courses, her particular interest is urban watershed management and landscape planning for sustainability. She focused her Major Project on urban trees, to better understand their role in the hydrologic cycle.
Under the supervision of Dr. Andy Black, and professional collaborator Richard Boase (PGeo) from the District of North Vancouver, Jenny developed an open-access, Excel-based Analytical Model for Rainfall Interception by Urban Trees and created a website as an easy avenue to download the model and to engage with stakeholders on the different values of urban trees.
Urban trees are recognized for their capacity in improving air quality, aesthetic values, and reducing energy consumption, while their ability to help divert rainfall and reduce urban runoff are often overlooked. Jenny's work provides an analytical model on rainwater interception performance of a selection of urban trees in Metro Vancouver, given a series of climatic and tree characteristics. The model outputs and interface are designed to inform and enhance decision support tools that are used in the development of stormwater management plans and permit applications associated with urban development projects.
Jenny's rainfall interception model provides useful information to address urban stormwater management for different stakeholders. The model is already being considered to enhance existing decision-support software tools for stormwater management and planning. Her project can inform multiple stakeholders including city/municipal planners, engineers, developers, and local decision makers.
For more information about this work, please contact mlws.program@ubc.ca.
---
Alumni Q&A
What are your main responsibilities or activities in your current position?
I process water quality data and use Arc GIS to digitize landscape features as a Research Assistant at UBC's Faculty of Forestry.
What did you enjoy the most about the MLWS program?
The communication skills I learned during the course of study improved my capacity to communicate with different groups and audiences.
What motivated you to apply for the Master of Land and Water Systems?
My interests in conserving water resources and watershed management.
How did you find out about/obtain your current position?
I contacted my professor, who knows my interests.
What do you like and what do you find challenging about your current position?
New tools and skills I needed to learn, and how sometimes I need to deal with the problems I'm not familiar with.
How does this job relate to your MLWS degree?
It is related to some issues raised in my Major project (e.g. stormwater management), but the project I'm working on is more to do with water quality, urban landscape ecology and ecosystem.