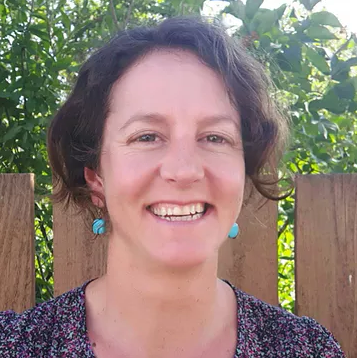 About
| | |
| --- | --- |
| Home Town | Ladner, Canada |
| Current Location | Rossland, Canada |
| Job Title | Consultant |
| Employer | Coordinator, Kootenay and Boundary Farm Advisors (Current Contract) |
| Degree Completed in | 2015 |
What are your main responsibilities or activities in your current position?
I coordinate an agricultural extension program for the Kootenay and Boundary region. The
Kootenay and Boundary Farm Advisors
supports producers to improve agricultural production and efficiency by helping find solutions to farm-specific production issues, coordinating educational events and connecting producers to information. My main role include developing and delivering work plans that will best deliver agricultural extension services in our region. This includes all major coordination and communication with my program team, agricultural experts, farmers and funders. My role includes a lot of relationship building and communication, along with understanding and disseminating the technical agricultural needs of producers.
What did you enjoy the most about the MLWS program?
I like many things about MLWS. The small faculty of professors and students felt like a small family. The teachers were really engaged in our education and very dedicated to helping us learn and succeed. I also really enjoyed the mix of course based work and a major project. I liked the course based work because it was in a different discipline than my undergraduate degree, so I felt like I was exposed to new information at a high level (400 and 500 level). This was a challenge but it was also very engaging. For my major project, I was connected with a local and relevant expert in my field of study, which was very useful for the project and for future networking.
What motivated you to apply for the Master of Land and Water Systems?
I wanted to: work professionally in the environmental sector, gain access to more work opportunities; and, be involved in meaningful work.
How did you find out about/obtain your current position?
The regional districts posted a request for proposal for the contract. I partnered with an environmental consulting company to develop a program plan and proposal. I have been working as a consultant in the Kootenay region for over ten years, so the proposal was forwarded to me internally. As a consultant who has been working in the region for a while, I had a reputation for working hard, delivering on time and budget and easy to work with.
What do you like and what do you find challenging about your current position?
Like: Working with farmers, problem solving, learning about new agricultural science, creating opportunities for our region's producers, being involved in meaningful work, working with a team. Challenges: Administration, reporting, data tracking, chasing down my team members, program communications (website updates, newsletters etc...)
How does this job relate to your MLWS degree?
I focused my course based work on soil science. This has been very relevant to my work in the agricultural sector as I have been able to advise on and understand production issues related to soil and water interactions. I feel very lucky because I am able to bring programming and experts to our region to help farmers increase their understanding of soil management, which is crucial to their productivity and profitability. I can make these programming decisions based on my core understanding of soils.
---